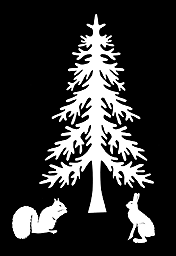 Snowflakes from a paper.
Since the childhood on thresholed of New Year both of us like to cut snowflakes. Then these snowflakes are sticked on glass and very elegantly look both from a room and from street, decorating the house by a holiday.
On Christmas Eve such decorated windows can be met not only in a kindergarten. More often, snowflakes can be cut rather clumsy though to make them beautiful is easy, you need only a little imagination and patience.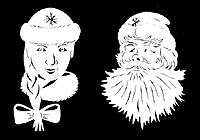 Exposing here snowflakes and the silhouettes made us by previous New years, we hope that our experience will be useful to somebody.

---
Victoria Serova and Vladimir Serov