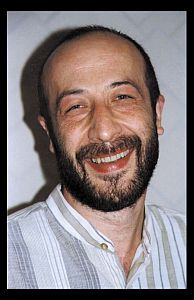 In memory of Eric Joisel
10 October 2010 the great French origami artist Eric Joisel died.
For us each of his works was the model of beauty, the top of origami art and a receptacle of the life. The life was inspired into them by man of genius whose life was so short...
In memory of Eric Joisel we publish here the article and the interview with master from the Russian magazine "Magic Paper" ("Volshebnaja bumaga") N 3/2009.